The future development trend of solar LED lights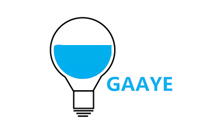 With the continuous deepening of research on solar energy, on the basis of the continuous improvement of the reliability and superiority of photovoltaic power generation technology dominated by solar energy, compared with other renewable energy sources, photovoltaic power generation has more significant advantages. An important direction of electric power engineering construction and development. The development and application of solar photovoltaic power generation in my country is also very significant. By 2020, it is expected to reach a cumulative installed capacity of 30,000 megawatts, accounting for 1% of the country's total power generation, and this proportion will continue to grow with the continuous development of solar photovoltaic power generation research. breakthrough. It should be noted that the development and application of solar LED lights will not only be affected by the construction and application of solar lights, but also by the development of LED light source technology. Because LED lights are used as light sources in solar lighting construction, the safety factor is very high, and they have a high impact on The demand for voltage and current is small, so its market development and application potential is huge, especially in remote mountainous areas and field lighting, it will be widely used, and will gradually be promoted in industry, commerce and urban construction Application, the current application of solar LED lamps has high heat dissipation requirements, high cost, and large space for improving efficiency, etc., which will be effectively overcome.
In addition, with the realization of intelligent solar LED lighting, it has promoted the development of modern lighting design in the direction of green and sustainable development. Therefore, in the future development and application of solar LED lighting, it will gradually be combined with computers. The full use of its dimming characteristics can meet the full-color adjustment, so as to realize the construction and application of intelligent lighting system, and promote the organic combination of general lighting and scene lighting. This is also an important trend in the future development of solar LED lighting.