What's the lamp accessories?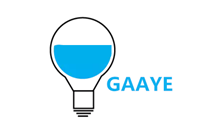 The lighting fixture lamp accessories, The Metal Halide floodlight supplied with a high output, energy efficient lamp. This floodlight is ideal for commercial and industrial lighting applications,mounted a 6 metres high, this floodlight will light up an area 20 metre x 20 metre to above street lighting level. An ideal solution for car parks or similar areas.
The lamp supplied has a 10,000 hour expected life, so should last more than a few years of normal use. The 36,000 lumen's output is the equivalent of over 3 of the standard 500 Watt Tungsten Halogen floodlights, yet only consuming around 440 Watts of power.This Metal Halide version is ideal for security use with CCTV camera's due to the excellent colour rendering producing true colours as opposed to the yellow tones emitted from SON (sodium) lamps.