LED ceiling light, high power LED ceiling light, ceiling light manufacturer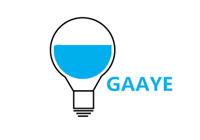 LED ceiling lamp series, incarnation of art and individuality, streamlined shape, simple and elegant, highly decorative effect; unique and scientific design, can effectively prevent glare; configure high-quality lamp cup, good color rendering. Equipped with high-performance electronic transformer, the light efficiency is higher, more stable and safer; the lamp body is made of high-quality aluminum material, which has a metal texture; the scientific fixed design has strong stability, easy installation and maintenance.
Applicable places:
All types of exhibition halls, store lighting, car showrooms, brand stores, department stores, supermarkets, museums, hotels, office building halls and other places.